Book review: Full Tilt (Full Tilt #1) – Emma Scott
Title: Full Tilt
Author: Emma Scott
Publisher: Trillian
Publication date: June 28th 2016
Genre: Romance
Summary:
"I would love you forever, if I only had the chance…"
Kacey Dawson has always lived life on the edge–impulsively, sometimes recklessly. And now, as lead guitarist for a hot up-and-coming band, she is poised at the brink of fame and fortune. But she is torn between wanting to be a serious musician, and the demons that lure her down the glittering, but alcohol-soaked path of rock stardom. A wrecked concert in Las Vegas threatens to ruin her career entirely. She wakes up with the hangover from hell and no memory of the night before, or how she ended up on her limo driver's couch…
Jonah Fletcher is running out of time. He knows his situation is hopeless, and he's vowed to make the most of the handful of months he has left to him. His plans include seeing the opening of his glass installation at a prestigious art gallery…they do not include falling in love with a wild, tempestuous rock musician who wound up passed out on his couch.
Jonah sees that Kacey is on a path to self-destruction. He lets her crash with him for a few days to dry out and get her head on straight. But neither of them expected the deep connection they felt, or how that connection could grow so fast from friendship into something more. Something deep and pure and life-changing…something as fragile as glass, that they both know will shatter in the end no matter how hard they try to hold on to it.
Full Tilt is a story about what it means to love with your whole heart, to sacrifice, to experience terrible grief and soaring joy. To live life with all its beauty, and all its pain, and in the end to be able to smile through tears and know you wouldn't have changed a thing.
Review:
You are a universe.
I have been saving this book for when I truly needed a book like this (read: guilty pleasure). After reading The Butterfly Project (you can read my review about it here) earlier this year it was clear to me that this is one of my favourite guilty pleasure writers. She does romance incredibly well, because it's hard for me to find romance books that are executed well. A lot of them are over the top and feel fake, and there also are many romance books that just aren't enough romancy for me. This weekend I needed a guilty pleasure so badly so I decided it was the perfect time to read another one of her other books!
This truly is The Fault In Our Stars for (new) adults. It's so incredibly emotional, I can't remember the last time I cried this hard because of a book. The way it's written really grabs you tight, I think it's almost impossible to read this book without caring.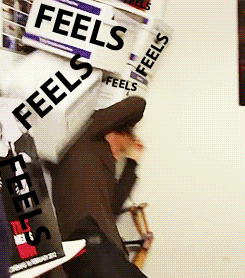 The story about Jonah Fletcher, a young heart patient, is not an easy story to write. All the emotions are really hard to reproduce and do right. But Emma Scott succeeds remarkably well.
All her characters are very original. I haven't read many books yet about rock stars and limo drivers/glass artists.
The love and romance is quite classic. Don't go looking for mind blowing new romantic story lines that you have never encountered in a book.