Top Ten Books I'm Too Scared To Read
Helloooo!
It's Halloween!!! So what better way to celebrate this than with me being a complete wuss about books I'm too scared to read! I'm going to try and also put something that isn't Stephen King in this list. But I'm perfectly capable of making this list with only Stephen King books.
 Top Ten Tuesday is an original feature/weekly meme created by The Broke and the Bookish!  This week it was a Halloween freeby and it was actually way easier for me than I care to admit. There are so many books that give me the creeps/full blown nightmares from just looking at their covers.
1. It – Stephen King
The first one has to be a Stephen King! I'm trying to read a novel by him for more than 7 years! But I'm sure I will never read this one though. I got this far in my life without a clown phobia and I actually want to keep it that way, so this is a no no.

I'm already scared from just searching gifs. How do people watch/read this. I'm serious! If you are one of those super human people who can read this book without needing therapy, please tell me how you do it! I need horror reading life tips!
2. World War Z – Max Brooks
I'm incredibly afraid of zombies, so there has to be at least one zombie book in this top ten. You can add all books that have zombies in them right along with this book! I'll never ever ever read a book with zombies!
I've seen the movie a couple years ago and I still regret it! Running screaming zombies that jump out of every closet available. WHY?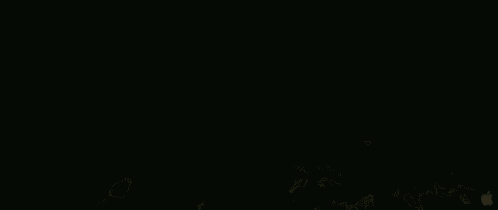 3. American Psycho – Bret Easton Elis
Did you know that this book has to be sold shrink-wrapped in Australia?? That's reason enough for me to put this book on the never list. Apparently the discriptions in this book are completely over the top. So, just no.
4. The Silence of The Lambs – Thomas Harris
This is one of those books that is (apparently) way scarier than the film. The movie was good and not too scary. But I'm not feeling a scarier version in any way. I'm not in the mood for nightmares and I don't think I will ever be in such a strange mood. So, this is also a NOOOO.
5. The Girl Next Door – Jack Ketchum
Stephen King called Jack Ketchum "the scariest guy in America". That combined with a cover like that aaaaand I'm out!
6. House of Leaves – Mark Z. Danielewski
The summary of this book on Goodreads is super short and doesn't have one normal sentence in it. here it is:
A blind old man, a young apprentice working in a tattoo shop, and a mad woman haunting an Ohio institute narrate this story of a family that encounters an endlessly shifting series of hallways in their new home, eventually coming face to face with the awful darkness lying at its heart.
I mean.. What is that??? I don't want to read a story about blind old men working in tattoo shops! Would trusts a guy like that with something as delicate as a tattoo? Endlessly shifting series of hallways?? Unless your talking about Hogwarts? No? Well than I'm not going to ruin my sleep for you crazy ass imagination!
To be honest, I'm reading this one at the moment, but before you begin calling me a liar or a cheater, let me explain! Like I said before, I'm trying to read a Stephen King book for ages! I always have some kind of excuse; I'm not in the mood, I have other books need to read first, my fish is sick.. But if I'm just honest, I'm just way to scared. So I decided to finally read this book and I'm still at the very beginning so nothing creepy has happened yet, but I notice that I'm still procrastinating. For example, I don't allow myself to read this book when it's dark outside (for obvious reasons) but even when it's light I'm still picking other books to read first. Will I ever finish this book? I don't know!! We'll see. Maybe I'm less of a coward in a couple of years (wishful thinking for sure!).
8. The Woman in Black – Susan Hill
In 2012 this book was made into a movie starring Daniel Radcliffe. I personally think that Daniel Radcliffe is an amazing actor (not only because of Harry Potter, but maybe 90% because of Harry Potter #SorryNotSorry). So I decided to watch this movie only because Harry Potter I mean Daniel Radcliffe played in this movie. And now I regret all my previous life choices that led me to that decision! It was way scarier than I could have ever imagined! AND THAT ENDING!! Nightmares for months. So I will never ever ever read this book.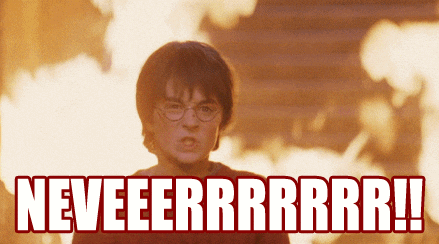 10. The Scorch Trials (The Maze Runner #2) – James Dashner
SPOILERS AHEAD!!!!!!!!!!!
This may sound like a strange one in this "to scared top ten" but I truly am. I liked the first movie and went to see the second movie in the movie theatre without really knowing what would happen in the second movie. There were ZOMBIES!! So I hated the movie and was traumatised for life (again), so know I'm too afraid to read a book I don't even think is really scary. This truly is the story of my life.
Thank you so much for reading my Top Ten Tuesday post this week! I hope you liked it!
Are there any books you are to scared to read? Let me know!
See you all next week!