Top Ten Tuesday: Top Ten Moments When Winters Were Better in Books
WINTER IS COMING.
Confession: I love winters until the day after Christmas and then I'm crying until may.
I don't know about you, but I live in Belgium and our winters SUCK! It's not full of snow like countries who are located more to the north. And it's not sunny and relatively warm like countries more to the south. So, I'm going to vent all my winter hate in a positive way! By telling you what I love about winters in books!
I know that a lot of the time, winters in books do suck more than real winters! Take Game of Thrones for example: I really don't need any white walkers in my life. I'd take my normal boring sucky winters above white walkers always. But we are not going to focus on those! We are going to focus on the perfect winters you can only find in books!
Top Ten Tuesday is an original feature/weekly meme created by The Broke and the Bookish. This weeks theme was actually: Top Ten Books On My Winter TBR. But I'm always trying to be honest and I just can't plan my TBR!!* So, I decided to do Top Ten Moments When Winters Were Better in Books! So let's begin!
*Planning TBRs is for those perfect creatures who have their life together (definitely not  me ?). Honestly, I'm happy if I can plan my lunch before it's time to eat dinner.
1. REAL Snow 
❄️
❄️
❄️
I don't know about you, but where I live, snow isn't ever really snow.
Things that make snow, snow:
It's white and fluffy
It makes everything more beautiful
you can ski on it (or completely fail at skiing, in my case)
The muffled sound after it has snowed!!
In Belgium we get real snow once every 4 years (if we're lucky). The rest of our winters we are plagued by (let me take out my encyclopedia and use some fancy words to describe wanna be snow) snirt and slush (in other words: cold, brown, disgusting mush).
Books have wonderful snow. Authors are so good in describing snow filled landscapes! All those beautiful sentences to just let us know that there is snow lying on the ground! It's just magnificent! Some great examples:
I wonder if the snow loves the trees and fields, that it kisses them so gently? And then it covers them up snug, you know, with a white quilt; and perhaps it says, "Go to sleep, darlings, till the summer comes again.

– Lewis Carroll, Alice in Wonderland
Snow flurries began to fall and they swirled around people's legs like house cats. It was magical, this snow globe world.

–  Sarah Addison Allen, The Sugar Queen
2. It's just a book
The best part about winters in books is that you can read about all that coldness from the warmth of your couch/bed. I love reading about winters, it truly is my favourite bookish season. But it's my least favourite season in real life. Obviously it's a big difference!!
Just take a cup of tea and some cake and read about all those characters who are currently standing in the cold!
3. Kill Your Enemies The Easy Way
Snow and ice and winters in books are the perfect opportunity for killing your enemy. You just use your awesome magic capabilities and crack the ice on which they stand. Or you make them slip and break their neck! Or make their car crash! The possibilities are endless!
I'm fairly certain some authors just write certain scenes in winter because it so much easier to kill a character in that season (I'm not blaming them, it's a pretty cool way to get rid of the bad guys!)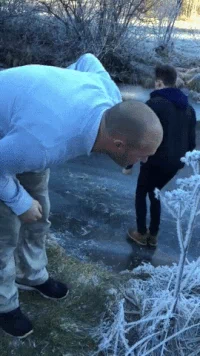 (don't do this at home kids)
4. They Live in Australia/California/WARM PLACES
I envy all people out there who live in a country were it is warm in winter (or even all year round). Why was I born in a country that has a summer climate that feels like bating in lukewarm soup and winters that remind me of what happened when I tried to mix all the colours of crayons I owned and ending up with a disappointingly ugly brown.
I'm going to Egypt in February with me best friend, so I actually do have something sunny to look out to this winter!
I try to avoid books about warm places in winter, just because I want their good weather too! After I read a book like that I look outside and I get completely depressed! ?
5. Fireplaces
I'm getting warmer by just looking at gifs of fireplaces.
We don't have a fireplace at home (and I seriously jealous of everyone who does have one!). Cool bookish winters always involve at least one fireplace. A book set in winter just isn't complete without it!
Best example: Gryffindor common room, that place would have been infinitely less cool without the hearth, just admit it already!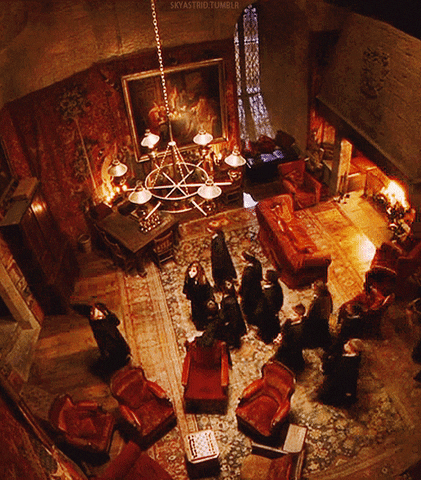 6. Actually fun winter sports
I really don't like winter sports. I went skiing once and I'm going to leave it at that for the rest of my life. I don't get why you would spend that much money on suffering in the snow if you can spend the same amount of money (or even less) to go spend a week on some perfect sunny beach!
Snow fights always end with at least 3 casualties!
Either way, in books skiing sounds like such a fun thing to do!! They are always so good at skiing… (I have so many embarrassing stories about me skiing, but that's for another time!)
7. Perfect get away
they are mostly much more lighter than their pursuer. It's a bit the same as with winter being the perfect season to kill your enemies. But now there are some cool escape routes! (Imagine 10 slipping bad guys while the hero runs away on light feet over the ice!
8. Fashion Change!
When I come outside in winter I wear 20 different layers of wool and I look like I gained at least 20 pounds over night. I would simply refuse to go on an outside first date in winter because it's just impossible to look good (red and running noses for sure!). But in books the just pull on a coat and some fluffy, cute looking mittens and they are perfectly warm all day (If it looks good and it's warm enough for me, it's either going to cost more than the complete sum I normally spend on clothes in an entire year or it's a lie.).
9. The Perfect Christmas
I LOVE Christmas!! I'm one of those people who listens to Christmas music in July just to get in the mood.*
But often there are a few little problems with Christmas: My exams start 2 weeks after Christmas and so I need to study during the holidays! Which is a serious bummer. And ofcourse we all have realistic families who are sick or have little/big fights and you have your boring aunt you have to sit next to for 5 hours. And although it's the best time of the year, it will never be as perfect as in a book! But that's why we read, isn't it?
Example: Hogwarts Christmases. Complete awe and dropped cheeks every single time!
*In Belgium (and also in The Netherlands) we don't really have Santa, but we have Sinterklaas (it's also a guy with a long beard, but this one lives in Spain!) and it's celebrated December 6th. Where I live it's "not done" to decorate the Christmas tree until after Sinterklaas. BUT THE WEEKEND AFTER SINTERKLAAS I'M DECORATING THE HELL OUT OF OUR HOUSE!! AND NOBODY WILL BE ABLE TO STOP ME!!
10. Romance
If you have read The Daughter of Smoke and Bones series and have read  A Night of Cake and Puppets (that's book 2.5 in the series), you'll probably agree with me that it's the most adorably novella ever!! But while I thought it was cute and fluffy, I also couldn't shake the thought that I would be super pissed if someone would make me walk hours through the snow at night and I would most certainly not stay outside for more hours afterwards! But we probably already knew that book romances aren't the most reliable (although I'm still not ready to believe they can't be real).
Other perfect winter love examples: The Butterfly Project – Emma Scott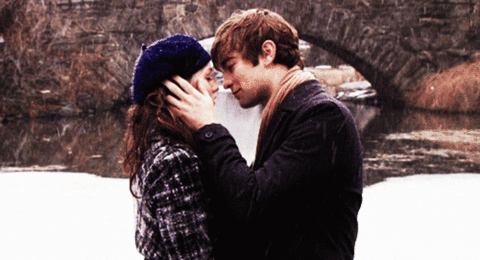 ---
Thank you for reading until the end of my post!! I really hope you liked it.
Let my know in the comments if you agree? Or let me know what a winter is like where you live!
See you next time!